Page updated 16th October 2019
AFL Footy Tipping 2019



2019 Winners:
1st:   Ger – $210
2nd: Al
– $105
3rd:  Brett – $35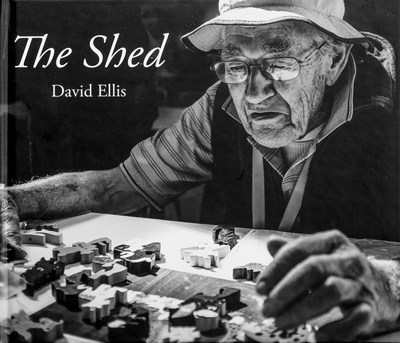 You can purchase a copy of The Shed, brilliantly photographed by David Ellis.
The cost is $133.48.
It makes a good talking point sitting on the coffee table.
Show it to your family and friends of what activites the shed has.
The book will be mailed to you.
Order requirements:
Name and address, with the number of copies you would like to be given to Bill King.
Orders are processed each month.
The Shed receives a donation of $10.00 for each book ordered.
AFL Footy Tipping 2019
The 2019 DVMS AFL Footy Tipping has been created.
The cost is $25.00 for the home and away season, rounds 1 to 23 only. Finals are not included.
Prize money will be determined when the number of members is known.
Please add your details to the information sheet on the notice board and if you need any help setting up your profile or logging in to the Footy Tips web site, please see Denis McKeegan at the shed on any Friday or email

info@dvms.org.au
2018 Winners:
1st:   Denis McKeegan
2nd: Paul Brennan
3rd:  Peter McCarthy
Polo Shirts and Windcheaters

See Graham Kilby at the shed for more information.